slpas :(== Ability Types ==


There are 113 abilities in ToL. Abilities are split up into 3 types:
Passives (25)
Day Abilities (23)
Night Abilities (65)
You can only use one active ability per day or night round. For example, the King cannot use the Royal Finger to vote a player up, and then use Decide Fate on the same day.
Passives
Passives are abilities automatically applied to some classes, giving bonuses like Immunity to occupation.
Passives by Alphabetical Order:
Day Abilities
Day abilities are generally used for social disruptions during the day phase, although some classes, such as The Assassin, have some very lethal abilities that you shouldn't take lightly. Each class can have up to 2 day abilities, but the average class has only 1.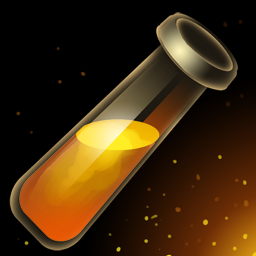 Day Abilities by Alphabetical Order:
Night Abilities
Night abilities are generally used to gather information and clues to deduct friend from foe to ensure you are targeting your enemies when it comes to accusing them of treason or using a lethal ability on them. Depending on your faction, class and type, you can kill, heal, protect, speak to the dead and more. Each class can have up to 2 day abilities and most classes have both slots to choose from at night.
Night Abilities by Alphabetical Order:
In-Game Wiki
Abilities don't have to be memorized - you can access the in-game wiki "class cards" by pressing TAB: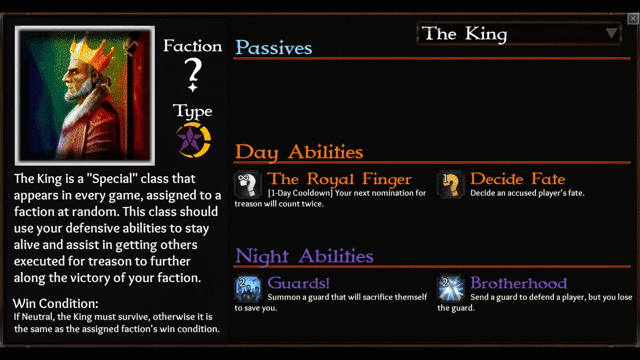 Ad blocker interference detected!
Wikia is a free-to-use site that makes money from advertising. We have a modified experience for viewers using ad blockers

Wikia is not accessible if you've made further modifications. Remove the custom ad blocker rule(s) and the page will load as expected.