Class Summary
 Converted Class: The Nightwatch/The Seeker

The Observer class is an "Investigator" type, deeply important for investigation within the Blue Dragon faction.
Although The Observer can obtain information easily, you may have a difficult time convincing others that you are an ally of the Blue Dragon faction
While playing as The Observer, be sure to keep your journal filled, as your journal after death will be more important than any other class.
Your investigative abilities are some of the best in the game -- you will have to balance your discoveries while not revealing yourself too much. If opposing factions discover that you are The Observer, you will probably find yourself dead by morning.
Investigative Abilities
| Ability | Type | Uses | Description |
| --- | --- | --- | --- |
| Little Bird | Day | ∞ | Send off a bird to watch a player at night, discovering if the player left their room that night.  The bird does not return until the following morning. |
| Window Peak | Night | ∞ | Observe someone's room at night to see who visited them. |
| Follow | Night | ∞ | Observe a player to see who they visited. |
Strategy
Your class is perhaps one of the most important classes in the game. However, your class is also easy to fake - and it may take some time to convince people that you're The Observer and not an enemy just pretending to be one!
Keep the results of your investigative abilities in your in-game journal. Your journal will be released when you are dead, providing a vital clue to the living to deduct who is the enemy.
It may be tempting to out yourself and claim someone a liar when he contradicts your report -- However, consider the opportunity to keep yourself anonymous and, instead, search for the second member of the Black Rose (the antagonist) faction.
Lore: Pending
"Knowledge of your surroundings can prove be more sharp than any dagger, for I am the eyes of the King."
Night Room: Observer's Room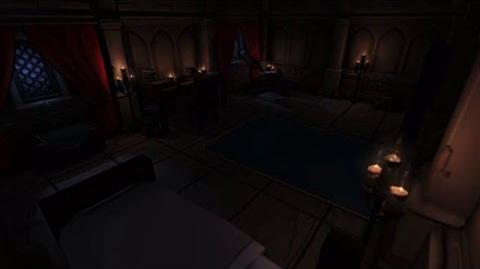 Ad blocker interference detected!
Wikia is a free-to-use site that makes money from advertising. We have a modified experience for viewers using ad blockers

Wikia is not accessible if you've made further modifications. Remove the custom ad blocker rule(s) and the page will load as expected.